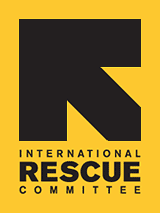 Since 1933, the IRC has provided hope and humanitarian aid to refugees and other victims of oppression and violent conflict around the world.
VOICES FROM THE FIELD
THE IRC BLOG
Haiti One Year On: Addressing the urgent need for clean water and sanitation

January 5, 2011
By The IRC
The IRC's cholera response teams have been visiting camps all over Port-au-Prince to talk to residents, answer their questions about cholera, and talk about how they can help people in affected areas practice good hygiene so that they don't make others sick.
Photo: Susana Ferreira/IRC
Just before 5pm on January 12, 2010, a magnitude 7 earthquake struck Haiti about 10 miles southwest of the capital, Port-au-Prince. It killed approximately 230,000 people and left another 1.3 million homeless. The International Rescue Committee quickly established emergency operations and moved to address the urgent need for clean water, sanitation and health care, as well the special needs of women and girls. In the last year, our mission has grown to include health care, child welfare, economic recovery and development, and programs to combat violence against women.
The IRC provides direct support to nearly 100,000 people in 30 camps. This week we are sharing daily updates on one aspect of our work in Haiti. Today -- a snapshot of our water, sanitation and hygiene programs, so critical in crowded camps housing quake survivors:
The IRC has worked in partnership with government agencies to rehabilitate water and sanitation systems at health clinics and youth centers and built latrines, showers, and safe water points in settlements for displaced people in Port-au-Prince, Leogane and surrounding areas.

Our community hygiene-promotion volunteers are educating residents—130,000 so far—on good health and disease-prevention practices such as handwashing and hygienic food preparation.

Following the cholera outbreak, the IRC built and installed 30 kiosks in camps and communities to distribute oral rehydration salts weekly to Haitians suffering cholera symptoms. A surveillance team, meanwhile, is seeking out people who may be suffering symptoms but are afraid to ask for help.
To learn more about the IRC's work in Haiti and how to help, visit theIRC.org/haiti.
No comments yet.