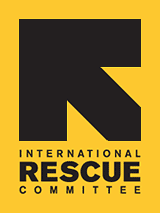 Since 1933, the IRC has provided hope and humanitarian aid to refugees and other victims of oppression and violent conflict around the world.
VOICES FROM THE FIELD
THE IRC BLOG
The IRC in Burundi: Helping Refugees Return

July 24, 2008
By The IRC
The cooking skills training in the commune Nyanza-Lac. These youth are supported by IRC in a 6-month training course on cooking; they learn both practical and theoretical aspects of the trade. Their instructor was a local woman who expressed to us the joy she felt in teaching the youth and despite her small kitchen was willing to take on more students.

Photo: /The IRC
Barri Shorey is the International Rescue Committee's youth and livelihoods program manager based in New York City. In April, Barri traveled to the central African country of Burundi, which is recovering from more than a dozen years of war and mass displacement following a 1993 genocide that drove more than 500,000 to seek refuge in neighboring countries, including Tanzania. The IRC has been working in Burundi since 1996, reuniting uprooted families, assisting former child solders, helping returning refugees reintegrate, and promoting peace and stability as the country rebuilds after the conflict. The following guest post is the first in a series of three. *** Arriving in Burundi I was first struck by the amazing beauty of this mountainous country. Our first assignment was to travel to Makamba, a province in the south bordering Tanzania. Makamba will soon become home to many of the 100,000 Burundians returning from refugee camps in Tanzania slated to close next year. These refugees—over half of them children and youth— will need support for a peaceful return and reintegration. Host communities will need help absorbing these new arrivals into what are already overtaxed local economies. The markets and town centers we visited in Makamba were busy and full of life. People were out and about buying and selling bread, fruit and vegetables. Bicycle repair shops and tailoring shops were whirring with activity. But In and around the market place during school hours were tons of children, without books, school uniforms or even shoes – their school fees too great for their poverty stricken families to afford. Burundi's education system, crippled by the conflict, is unable to accommodate all its children—and as more and more families return from Tanzania the number of children and youth who don't receive any schooling will continue to grow. The International Rescue Committee (IRC) supports training for out-of-school youth in skilled trades to help them become more employable and able to contribute to their families' incomes. We visited a couple of these courses, run by local tradespeople specializing in carpentry and cooking. While the trainers and IRC staff members clearly took pride in their students' accomplishments, they said they worried that after graduation the students would have difficulty finding jobs—and a path to self-sufficient adulthood— in a struggling economy where opportunities are few. What youth need to make it in the markets – and ultimately in life – is a sense of innovation, the ability to cope with shocks and setbacks, and the confidence and self esteem to believe they have a future. The hopeful young Burundians we met and who the IRC's youth program staff encounter each day are willing and even desperate to try new things and dedicate time to learning new skills. But they need more than just a trade to succeed. They also need the know-how to start their own business and access credit, the knowledge to keep themselves healthy mentally and physically, and the ability and understanding to resolve conflict without resorting to violence. The IRC has received new funding to expand its youth programs and is working to provide young people with these "big picture" skills that will help them navigate their way to a healthy and peaceful adulthood. What I was most struck by in Makamba was the hope of the Burundian youth that, despite all odds, they were going to work to restore peace and stability in their country. Their optimism was cautious, but they remained hopeful that things can and will change for their country.