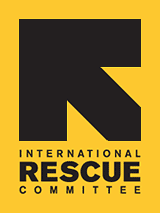 Since 1933, the IRC has provided hope and humanitarian aid to refugees and other victims of oppression and violent conflict around the world.
VOICES FROM THE FIELD
THE IRC BLOG
Quoted: Preventing the next famine

September 8, 2011
By The IRC
In Dadaab in northeastern Kenya, the IRC gives fortified food to malnourished young children whose families are fleeing drought and famine in Somalia.
Photo: Peter Biro/IRC
"[W]e are still heartbroken each time we see pictures from the latest famine in East Africa. But with a small, efficient investment in cutting-edge programs today, we can work towards a day when these devastating images are seen in history books rather than the evening news. That is an investment worthy of America."
-- International Rescue Committee president George Rupp and former Secretary of Agriculture Dan Glickman in an
op-ed
published Tuesday on the Fox News website.
Viewing note: George Rupp and Dan Glickman will discuss their opinion piece and the crisis in East Africa live on the Foxnews.com website, this Friday morning, September 9, at 9:30am. The interview and the opinion piece will subsequently be posted on the Fox News website.
Posted in
Horn of Africa Drought
,
Kenya
,
Somalia
| Tags:
refugees
,
drought
,
George Rupp
,
hunger
,
news
,
natural disasters
,
Somali refugees
,
humanitarian aid
,
famine
No comments yet.