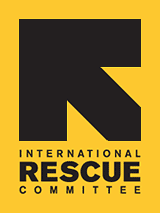 Since 1933, the IRC has provided hope and humanitarian aid to refugees and other victims of oppression and violent conflict around the world.
VOICES FROM THE FIELD
THE IRC BLOG
Rescue Gift of the Week: Emergency Shelters

December 19, 2011
By The IRC
Photo: Melissa Winkler/IRC
When villages and homes are suddenly attacked, families must run for their lives toward the relative safety of refugee camps. But when they arrive, where will they stay?
We help address those immediate worries by handing out shelter materials such as rope and sturdy plastic sheeting. It's a basic but effective way to safeguard families from the elements.
No comments yet.