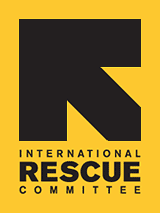 Since 1933, the IRC has provided hope and humanitarian aid to refugees and other victims of oppression and violent conflict around the world.
VOICES FROM THE FIELD
THE IRC BLOG
16 Days - Ann Responds to Comments

December 4, 2007
By The IRC
 Photo: Ann Jones
The International Rescue Committee is working with writer, photographer and long-time women's advocate Ann Jones to give women in war zones an opportunity to document their own lives with digital cameras and make their voices heard. Ann is blogging from West Africa, posting new photos and stories each day for 16 days, starting November 25 — the kick-off of "16 Days of Activism Against Gender Violence." You can catch her earlier posts here and sign up to get e-mail alerts about new posts at theIRC.org/join16days. Thanks, dear readers, for offering such great concern and support.  I wish I could respond to everyone, but you can see this project keeps me busy.  So I just have to say, "Stay tuned.  You may be in for some surprises."   But let me address a couple of issues of general concern.  After reading the posting for Day 6, Clare McCamy wants to know what will happen after the women photographers develop their "agenda for change."  She wants to know whether we'll follow up on "the challenges and successes they experience" because she wants to understand when and how awareness raising actually becomes a catalyst for social change. You bet we will, Clare.  Not me personally because I'll be carrying the project to other countries.  But the local GBV team is and will continue to be on the case.  The Yamassoukro field agents (3 women, 3 men) worked hard at raising awareness in the villages long before we started the Global Crescendo project; they've been with us throughout; and they're eager to carry the work to the next level.  I can't give you any foolproof formula for converting awareness into action, but right here you'll see---well, I shouldn't give away the end of the story, should I? Many readers are troubled about what to make of men who treat women with such disrespect and violence.  Many search earnestly for explanations: men are "victims," men are angry about the conditions of their lives, men feel helpless, men are misogynists, men are uneducated.  I think the answer is much simpler—and more hopeful.  Violence is learned behavior.  Where do men learn it?  Most learn it in childhood by watching dad beat up mum.  What exactly do they learn?   They learn that violence is the appropriate response to almost any problem.  They learn that men are expected to dish out violence, and that the appropriate targets are women, children, and other men, in that order.  In Cote d'Ivoire and many other countries, men learn that it is their "duty" to "educate" their wives.  They try to live up to what their fathers taught them it means to be "a man."  And please let's remember that the same lessons are taught in much the same way in a great many American homes as well, where 1 in 3 women is still subject to domestic violence. Let's remember too that violence learned in the home has a way of seeping into the streets.  That's crime.  And into the public arena.  That's war.  I have to agree with Tom Vitale, who after reading Day 7, writes: "Every form of violence can be seen as having roots in violence against women and children."  So why am I "hopeful"?  Because what has been learned can be unlearned.  Just stay tuned.
No comments yet.