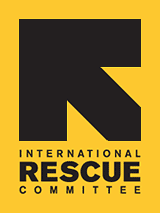 Since 1933, the IRC has provided hope and humanitarian aid to refugees and other victims of oppression and violent conflict around the world.
VOICES FROM THE FIELD
THE IRC BLOG
16 Days - Day 10: Justice

December 4, 2007
By The IRC
This photo of a woman forced to go to work in the fields soon after giving birth sparked an important discussion. Photo: Konan Adjoua Marie Vincent
The International Rescue Committee is wo
This photo of a woman forced to go to work in the fields soon after giving birth sparked an important discussion. Photo: Konan Adjoua Marie Vincent
The International Rescue Committee is working with writer, photographer and long-time women's advocate Ann Jones to give women in war zones an opportunity to document their own lives with digital cameras and make their voices heard. Ann is blogging from West Africa, posting new photos and stories each day for 16 days, starting Sunday, November 25 — the kick-off of "16 Days of Activism Against Gender Violence." You can catch her earlier posts here and sign up to get e-mail alerts about new posts at theIRC.org/join16days. Yamoussoukro, Cote d'Ivoire—The question is justice. The women have photographed their problems and complaints: too much hard labor, too much violence, too much illness, too little attention and respect. No rights at all. (Even the concept of "rights" is new.) Now they gather again to look at the work of their second week as photographers. Tanou asks, "What is justice for women? What would it look like? Can it be photographed?" The older women say they don't want younger women to suffer as they have. They are hopeful now that life can change because their work as photographers has already tipped the balance of power in the village, bringing them new respect. "What would have to change," Tanou asks, "to free the young women from suffering?" Hard as they try, they can not seem to pin down an answer. They have concrete examples of suffering—the problems and complaints they've photographed. But they're used to thinking in specifics: one hard task after another. It's the generalizations that elude them. The principles. The rights.

Many women photographed women bathing babies. One asked a tough question: "Why can't a man bathe a child?" Photo: Kouame Antoinette One woman has taken a photo of a woman going to the field. She says the picture shows how women suffer. Tanou says, "But women go to the fields every day. What's wrong with that?" The photographer says, "This woman has just given birth. She needs a small rest. Her husband makes her go to work." "Ah haaa," Tanou says. "I could not see that in the photograph." The women know such a thing is cruel and wrong. They can take a picture of it, but the nature of the injustice is hard to verbalize. Now with Tanou's questioning they begin to formulate in words what they've expected their photos to say for them. "Is it a good idea for every woman to take a rest from work after giving birth?" Tanou asks. "Yes! Yes, of course." "Hhhmmm," Tanou says. "Maybe that should be a rule in the village." "Yes, that should be a rule," one says. Others agree. It would be a good rule. But how could such a rule ever come to be? It is not women who make rules. And this is a "women's matter." Men think it is of no importance. Nothing to make rules about.
The sight of men lounging with nothing to do while women work round the clock sparks the women's complaints of life's injustice. Photo: Ann Jones One woman after another says that "justice" means being "fair." There is too much heavy work for women. It would be fair—"just"—if men would help. But apart from the few we've seen in photographs sweeping the yard or drawing water on occasion, men do not help at all. So the women can't produce examples of justice. It is only injustice that comes to mind. Even nature is unjust, they say, giving to women alone the pains of childbirth and the constant care of children. Nature has made the rules. And men. "It is true," Tanou says, "that nature gives women the task of bringing children into the world. But is it nature that says women alone must take care of them?" The women ponder. Tanou throws back a question one of the women asked before: "Why can't a man bathe a child?"

To the women "Justice" looks like this photo of wife and husband amid their children, sharing the household chores. Photo: Zogba Julienne Another woman knows of a man who once did that very thing. Examples multiply of other rare but real exceptions. Bit by bit distinctions emerge between the rules of nature that can't be changed and the rules of men that might perhaps be bent. What about the violence of husbands, one woman asks. Can that be changed? I tell them that in my country women asked men to share the housework too, but they also demanded punishment for men who harmed them. "But you speak of justice as fair treatment," I say. "You want your husbands to be kind and helpful. Perhaps punishment is not the answer for you."

Still women ask, "What about the violence of men? Can that be changed?" Even the aggression of these young men, playing at combat with sticks, can seem menacing, especially where traumatic memories of combat remain vivid, as they do in Cote d'Ivoire. That prompts a woman to tell a story about a thief who lived in her mother's village. The chief ordered that he be stripped naked and paraded through the streets. After that ordeal, he never stole anything again. "Punishment makes people stop their bad behavior," she says. "Ah haaa," Tanou says. "What if a chief thought that wife beating and rape are crimes as serious as theft?" The women begin to talk all at once. "The chief could order some other punishment," Tanou says. You probably don't want to see your husbands march around the village naked." The women slap hands and playfully punch each other, and some of them double over in their chairs. The very thought makes them laugh and laugh.