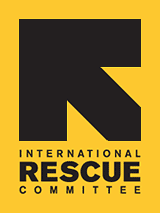 Since 1933, the IRC has provided hope and humanitarian aid to refugees and other victims of oppression and violent conflict around the world.
VOICES FROM THE FIELD
THE IRC BLOG
16 Days - IRC Events Around the World

December 5, 2007
By The IRC
Stop Violence - Thailand  Photo: The IRC
IRC offices in the United States and around the world arranged a wide range of events and activities to mark the 16 Days of Activism Against Gender Violence Campaign held from November 25 to December 10. Liberia In Liberia, the IRC's Gender-based Violence program created The Women's Voices Project to give women and girls a chance to use their voices for social change. Ann Jones, writer, photographer and long-time women's advocate, will be blogging the project next month (but you can read her posts from the Cote d' Ivoire project right now). Pakistan In Pakistan, the IRC organized events for the community and IRC staff through a variety of awareness campaigns that involved many IRC programs, including health and education. The IRC also held counseling sessions relating to violence against women. Plus an Islamic scholar discussed the prohibition of violence against women. Sierra Leone In Sierra Leone, the IRC worked to generate national, regional and local awareness on the newly enacted Gender Acts, which are three laws designed to improved women's lives, and lobbied the Sierra Leonean government and local leaders to commit to addressing violence against women and implementing the acts. Activities included training traditional leaders on the acts, a radio discussion, a fundraiser for a victims' fund. Sudan In Sudan, the IRC decided to make this year's campaign theme, "Community Participation to End Violence Against Women." As part of the campaign, IRC events included radio programs, stage performances, symposiums on protecting women, and workshops on human rights. Thailand In Thailand, the IRC created ten teams of IRC staff to reach out to schools, Drug Abuse Resistance Education centers that help alcohol and substance abusers, and other sections of society to raise awareness about violence against women during the campaign. Some of the teams' activities included art workshops, essay competitions, ethnic fashion shows, volleyball games, dramas and debates.
No comments yet.