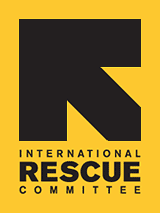 Since 1933, the IRC has provided hope and humanitarian aid to refugees and other victims of oppression and violent conflict around the world.
VOICES FROM THE FIELD
THE IRC BLOG
2011: In Congo, continued progress
Nkanga Village, South Kivu, Democratic Republic of Congo: Children line up with water cans to be the first to use the new water system the village built with help from the IRC.
Photo: Sinziana Demian/IRC
As the people of Libya and Egypt look to new futures, impressive strides by war-scarred Congo offer proof that the best of hopes can be realized. The International Rescue Committee continues to be the largest humanitarian agency at work in Congo, and our community-driven approach to rebuilding is creating durable progress in education, health care, civil infrastructure, and other critical areas.
Community-driven reconstruction projects are underway in more than 2,000 villages, where residents look with pride at well-built and well-equipped schools and clinics, carefully planned irrigation systems, and other new facilities. Our projects succeed over the long-term because they reflect the priorities of local residents and instill pride and ownership.
To Help
Donate Now
: Your support can enable the IRC to continue aiding a remarkably resilient people as they reclaim their lives and country.
All online gifts will be matched dollar-for-dollar up to $1.7 million through December 31.
No comments yet.