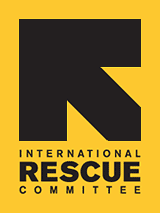 Since 1933, the IRC has provided hope and humanitarian aid to refugees and other victims of oppression and violent conflict around the world.
VOICES FROM THE FIELD
THE IRC BLOG
2011 Freedom Award: Honoring the Brokaw Family

November 10, 2011
By The IRC
General Colin L. Powell applauds the Brokaw family on stage at the IRC 2011 Freedom Award Dinner in New York on November 9. F rom left to right, Dr. Jennifer Brokaw, Sarah Brokaw, Andrea Brokaw Simon, Meredith Brokaw and Tom Brokaw.
Photo: Getty Images for IRC
NEW YORK -
Freedom Award Dinner 2011
On November 9, 2011 the International Rescue Committee presented the IRC Freedom Award to Tom Brokaw and his family for their humanitarian efforts. The award dinner, held at New York's Waldof-Astoria, featured special guests John Legend, David Letterman and General Colin Powell. David Gregory of "Meet the Press" served as Master of Ceremonies.
---
All IRC Slideshows >
All Events, United States, US - New York, HQ Slideshows >
The International Rescue Committee is pleased to present the IRC Freedom Award to Tom Brokaw and Meredith Auld Brokaw and their daughters, Dr. Jennifer Jean Brokaw, Andrea Brokaw Simon, and Sarah Auld Brokaw. Their respective individual efforts have been a sustained force for good in global relief and development, international conservation, educational broadcasting and outreach, housing construction for people left homeless by natural disaster, and programs for women survivors of war and displacement.
Tom Brokaw speaks at the 2011 Freedom Award Dinner (Photo: Getty Images for IRC)
"Part of the ethos of growing up in Yankton and throughout South Dakota was that you're always measured by whether you were giving back, not by what you'd accomplished for yourself. It was about what you were doing for others. I think there was an extension of that once we began to raise our own family. We don't think of it as charity work. We never call it that. What we call it is an obligation."
- Tom Brokaw, NBC News special correspondent and IRC overseer
No comments yet.