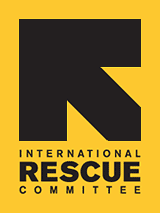 Since 1933, the IRC has provided hope and humanitarian aid to refugees and other victims of oppression and violent conflict around the world.
VOICES FROM THE FIELD
THE IRC BLOG
9/11: Ten years later

September 9, 2011
By The IRC
Bushra Naji looks out of the window of her office building, in midtown. She was a teacher in her native Iraq, but fled with her family in 2006, first to Syria and then to New York. Finding the city overwhelming, they moved to Idaho, but they missed New York, so they returned.
Photo: Christopher Anderson/Magnum
NEW YORK -
The terror attacks of September 11, 2001 shook America and sent shockwaves around the world.

This week, on the tenth anniversary of the attacks, The New Yorker magazine tells the stories of ordinary people who were affected by 9/11. One of them is a teacher from Iraq named Bushra Naji. Bushra and her family are among the nearly 5 million Iraqis who were forced from or fled their homes after the U.S.-led invasion of Iraq in 2003.

Bushra describes her life in Iraq — both under the regime of Saddam Hussein, and after — as a "nightmare." Her family left Iraq in 2006 after one of her sons was attacked by a militia and another son was threatened.

The Naji family fled to Syria, where like many other Iraqi refugees, they were unable to find work and had little income. In 2008, the family was accepted for resettlement as refugees in the United States.

After the family arrived in New York they found the city overwhelming and moved to Idaho. But after two years in Idaho they missed New York and decided to move back.

As Bushra put it, "I lived in Baghdad, the capital of Iraq. New York is something else — New York is the capital of the world."

Bushra's husband, Tarik, was an engineer in Iraq and works in the same field in New York. Bushra is a teacher at a non-profit organization that assists people with disabilities. She also works part-time in donor relations at the International Rescue Committee's headquarters office in midtown Manhattan, where photographer Christopher Anderson shot this portrait of her.

Bushra's photograph appears in the September 12 edition of The New Yorker as part of Anderson's photo story, "Ten Years Later: A City of Memories." Bushra is also featured in a New Yorker video (below), in which she talks about her life in New York.

"Here," she says, "I feel safe."
No comments yet.