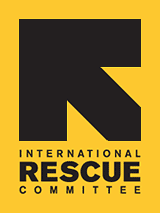 Since 1933, the IRC has provided hope and humanitarian aid to refugees and other victims of oppression and violent conflict around the world.
VOICES FROM THE FIELD
THE IRC BLOG
A dad and daughter reunited

June 28, 2011
By The IRC
Video: KSL.com
From KSL.com, Utah: A heartwarming piece about an Eritrean refugee, Idris Ismail, resettled by the International Rescue Committee, who was determined to bring his daughter, Nura, to the United States. It took 5 years, but she arrived last Thursday evening, (with the tireless support of the IRC's immigration coordinator in Salt Lake City, Tatjana Micic).
"I'm happy. So happy," Idris said, excited that he was at last going to be a 'real dad, not a phone dad.'
No comments yet.