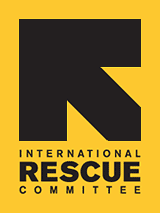 Since 1933, the IRC has provided hope and humanitarian aid to refugees and other victims of oppression and violent conflict around the world.
VOICES FROM THE FIELD
THE IRC BLOG
A year of rescue

December 31, 2011
By The IRC
The IRC is providing livestock, water and food to tens of thousands of people in Somalia who have fled the country's most devastating drought and famine in 60 years.
Photo: Peter Biro/IRC
Emergency response is one of the International Rescue Committee's globally-recognized strengths. In the weeks, months, and years that follow an outbreak of violence or natural disaster, the IRC's 11,000 dedicated aid workers — 97 percent of whom are from the regions where we work — provide rapid and effective aid that saves lives, reduces suffering, restores dignity, and jumpstarts recovery.
The ongoing participation and support of our donors have been instrumental to the IRC's lifesaving efforts in 2011, allowing us to swiftly address the acute needs of people affected by conflict and disaster around the world.
The 9.0 magnitude earthquake and tsunami that struck northeast Japan left 500,000 displaced, 28,000 dead or missing, and an estimated $300 billion in damage. The IRC's partners have reached more than 250,000 people, restoring key infrastructure, providing clean water and food, and helping small enterprises restart business.
More than 13.4 million people are in urgent need of food and assistance across East Africa. Amid increased regional insecurity, the IRC has scaled up water, sanitation, and hygiene interventions; health and nutrition services; protection for women and girls; and livelihoods support in refugee camps and host communities.
Unprecedented floods in 2010 washed away years of progress in Pakistan, and torrential monsoon rains again triggered severe flooding in Sindh Province in 2011, affecting nearly 9 million people. The IRC is continuing rebuilding efforts from 2010 and providing crucial water, hygiene, and sanitation interventions in two of 2011's most-affected districts.
Colonel Muammar Gaddafi's 42-year autocratic government in Libya was brought to an end by a six-month uprising and civil war. More than 1.1 million people were displaced and an estimated 30,000 were killed or injured. The IRC deployed teams to Tunisia and Egypt at the outset of the crisis and are now working with a local partner to establish women's protection and empowerment programs in Tripoli, including women's rights and civic participation workshops.
Thailand is battling its worst flooding in 50 years. While the waters are receding, many Burmese refugees and migrant workers have lost their jobs and homes due to the floods. The IRC is improving access to water and sanitation services, health care, and education for tens of thousands of Burmese and pressing the government to provide them with food, shelter, and basic services.
Disputed presidential elections in November 2010 caused months of civil unrest in Ivory Coast. Nearly 160,000 people sought safety in Liberia and an additional one million were displaced internally. The IRC responded to the crisis in both countries, providing emergency supplies, child protection, and health services, as well as counseling and wellness services to survivors of sexual violence.
To Support our Work
You can sign up to provide ongoing support as an IRC Rescue Partner
here
.
To find out how your company can become an IRC Corporate Rescue Partner contact Susan.Kotcher@Rescue.org.
No comments yet.