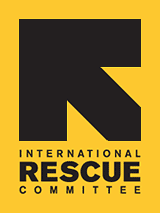 Since 1933, the IRC has provided hope and humanitarian aid to refugees and other victims of oppression and violent conflict around the world.
VOICES FROM THE FIELD
THE IRC BLOG
Ann Jones - New Blog Series from Liberia

January 7, 2008
By The IRC
Photo: Ann Jones
The International Rescue Committee is working with writer, photographer and long-time women's advocate Ann Jones to help women in conflict zones use photography to make their voices heard. If you followed Ann's blog from Cote d'Ivoire during the 16 Days of Activism Against Gender Violence (Nov. 25-Dec. 10), you know that courageous photographers in three Ivoirian villages spoke up for women. That was just the beginning. Ann's latest blog, from Liberia, starts today. Sign up to get periodic e-mail updates on the project and ways you can help end violence against women at theIRC.org/join16days.
No comments yet.