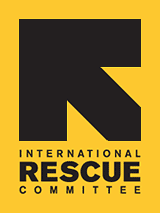 Since 1933, the IRC has provided hope and humanitarian aid to refugees and other victims of oppression and violent conflict around the world.
VOICES FROM THE FIELD
THE IRC BLOG
Bob Johnson, Refugee Resettlement Director, Seattle

September 20, 2007
By The IRC
Photo: The IRC
Today Bob Johnson, 60, is contemplating whether to retire at age 65 or follow the path of Carel Sternberg, an IRC legend and former executive director, who worked with refugees until the age of 91."By Carel's standards, I've barely gotten started," Bob says. In August, Bob marked 31 years of service with the IRC. He has been the IRC resettlement director in Seattle for 29 years. He still looks forward to the challenge involved in resettling refugees. Over the next few months, alone, refugees from Eritrea, Burma and Somalia will be arriving in Seattle and will need the IRC's assistance. The Seattle area is booming, which makes it easier for Bob and the rest of the Seattle office's 13 employees to find jobs for arriving refugees. Bob cites a recent success resettling a group of Meskhetian Turks. Despite being a little known group from Russia that few, including Bob, knew about, the Meskhetian Turks brought training and job skills that helped them successfully integrate into the community. He hopes for similar results with the Eritreans because of their skills and education. "It's good to see people come and restart their lives," Bob says. "You can see the relief on their faces after a few months. Often it's an end to their struggle." Bob says the successful acclimation of refugees depends a lot on their motivation. Refugees who can move into an already established community tend to fare best, he says. Still, the acclimation process can be hard. Bob recalls challenges faced by the so-called Lost Boys – young refugees from Sudan – five years ago because there was no Sudanese community in Seattle and they lacked job skills. He expects similar difficulties orienting a new group of Somalis, some of whom are disabled and have medical problems. Born in Oakland, California, Bob attended the University of California at Davis. After graduating in 1969, he taught sixth grade in Woodland, Calif., for two years before heading to Europe for several years of work and travel. In Amsterdam Bob learned Dutch and honed his French while running a liquor store that catered to tourists. His French helped pave the way to his working with refugees. "French was not exactly something I thought I would ever use to get a job," Bob says. Returning to California in 1974, Bob worked for the San Francisco welfare department's refugee unit, using his French to assist new arrivals from Vietnam. Wanting to work more closely with refugees, Bob heard about a job with the IRC. Nan Borton, then head of the IRC's San Francisco office, recognized Bob's talent and hired him in 1976. Bob adds that Borton may have actually hired him because he owned a Volkswagen bus, which he used to transport furniture to refugee apartments. Bob has spent 30 years working in IRC domestic resettlement offices and one year in Thailand, where he worked with Laotian hill tribe refugees. Bob is chair of the Refugee State Advisory Council and belongs to the King County Refugee Forum and King County Planning Committee. He also sits on the Community Relations Committee for the District Office of the U.S. Citizenship and Immigration Services. Bob's work also led to his meeting his wife, Susan, at a refugee resettlement conference in Washington, DC, in 1996. Susan works for Lutheran Community Services in its foster placement program for refugees. They share a love for the outdoors and for their cat, Theo, named after the jazz artist Theolonius Monk. They plan to retire to Sioux Falls, South Dakota. But retirement may not be an option because, as Bob noted, the refugee population in Sioux Falls is growing. He doubts he will ever be able to settle in where there aren't refugees who need help.