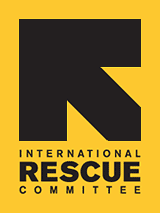 Since 1933, the IRC has provided hope and humanitarian aid to refugees and other victims of oppression and violent conflict around the world.
VOICES FROM THE FIELD
THE IRC BLOG
BURUNDI: "Our souls are calm" [16 Days]
A village savings and loan association in Nyanza-Lac.
Photo: Nadine Ntahuba/IRC
[gallery] From November 25 to December 10, the International Rescue Committee is observing the "16 Days of Activism against Gender Violence." You can read all of our 16 Days blog posts here.
Our friends at the ONE campaign just blogged this story from Burundi, about how the IRC helped Celine and her family, returning refugees who were faced with the prospect of starting their lives over with little more than what they had brought back with them from exile. You can read it here on the ONE blog.