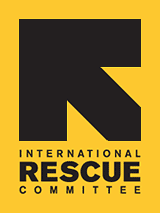 Since 1933, the IRC has provided hope and humanitarian aid to refugees and other victims of oppression and violent conflict around the world.
VOICES FROM THE FIELD
THE IRC BLOG
The buzz about Rescue Gifts

December 7, 2011
By The IRC
We're delighted to see Rescue Gifts — holiday gifts that save lives— recommended in so many gift guides this year.
Each Rescue Gift helps the International Rescue Committee provide critical assistance to refugee families around the world, so we're extremely thankful for all of the mentions.
Here's just a sampling:
In each of a series of four holiday gift guide emails,
Style Substance Soul
prominently linked to a
Shopping with a Conscience
page featuring Rescue Gifts. (Nov. 25 – Nov. 28)
No comments yet.