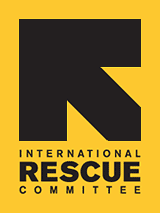 Since 1933, the IRC has provided hope and humanitarian aid to refugees and other victims of oppression and violent conflict around the world.
VOICES FROM THE FIELD
THE IRC BLOG
Capturing the conflict in Congo

January 26, 2010
By The IRC
The International Rescue Committee's Peter Biro tells CNN about the people and conditions he encountered on his most recent trip to the Democratic Republic of Congo on Inside Africa. Biro takes viewers beyond the camera lens, sharing the personal stories of the men, women and children he has captured on film whose lives have been deeply impacted by conflict.
No comments yet.