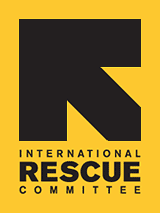 Since 1933, the IRC has provided hope and humanitarian aid to refugees and other victims of oppression and violent conflict around the world.
VOICES FROM THE FIELD
THE IRC BLOG
"Connect for Congo" in DC on Mar. 30 [How to Help]

February 15, 2008
By The IRC
Photo: Peter Biro/The IRC
The 2008 Congo Global Action conference, "Connect for the Congo: Working for Hope and Peace in the DRC," will be a great opportunity to connect with other people interested in improving the situation in the Democratic Republic of Congo, encourage local and international action, and learn more about the crisis. A panel of Congolese civil society members, academics, and DRC-US foreign policy analysts will provide an introduction to current issues in the DRC and the history of the area. Activities will include workshops about gender-based violence, child protection, natural resource exploitation, post-conflict stabilization, and grassroots mobilizing. Your participation and advocacy can help to make a difference in this crisis! When: March 30 - April 1, 2008 Where: Washington, D.C. More Info: congoglobalaction.org
No comments yet.