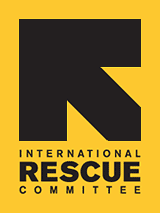 Since 1933, the IRC has provided hope and humanitarian aid to refugees and other victims of oppression and violent conflict around the world.
VOICES FROM THE FIELD
THE IRC BLOG
Dadaab, Kenya: Refugees from the drought
Fatuma, 25, arrived in Dadaab refugee camp four days ago by car with her mother and her five children.
Photo: Sophia Jones-Mwangi/IRC
Fleeing the Drought
At least 1,200 refugees are arriving at Dadaab refugee camp in northern Kenya every day from drought-stricken Somalia. They are exhausted and hungry. Most have lost everything they owned and many have sold whatever they had left to pay for the bus or car fare. The IRC's Sophia Jones-Mwangi tells their stories.
---
All IRC Slideshows >
All Horn of Africa Drought, Africa, Kenya Slideshows >
The International Rescue Committee is scaling up relief efforts to aid people hit hard by the drought -- the worst in 60 years -- that is devastating much of Somalia, Ethiopia and Kenya.
Each day, more than 1,200 people are arriving in the Dadaab refugee camp in northeastern Kenya from Somalia. Exhausted and hungry, many are settling outside the camp in flimsy shelters. The IRC is augmenting teams that provide new arrivals at Dadaab and other refugee camps with medical screening and assistance and give fortified food to malnourished young children.
Yesterday, I spent the day speaking with some of the families who arrived this week. Fatuma, 25, (above) came by car with her mother and her five children. The young widow gave birth to her baby girl, Shire, on her way here. The family arrived without luggage -- it was stolen from the parked car late one night as they slept.
You can read more stories about families in Dadaab and see photos here.