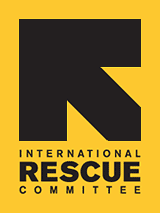 Since 1933, the IRC has provided hope and humanitarian aid to refugees and other victims of oppression and violent conflict around the world.
VOICES FROM THE FIELD
THE IRC BLOG
Darfur's Children

September 26, 2007
By emily.holland
[youtube=http://www.youtube.com/watch?v=CPv2x-fW_q0]

Video: Emily Holland/The IRC
At such an innocent age, they've experienced more than adults ever should...so just how does the International Rescue Committee help the next generation of Darfurians? "Child friendly spaces" are safe, welcoming centers which the IRC has created to help Darfuri children learn, play and start to heal. I visited one recently and spoke to IRC teachers - we call them "animators" - who work to provide children with the support they need and, despite what's happened to them and their families, encourage harmony and a culture of peace.