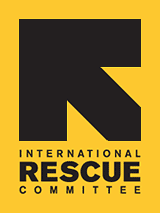 Since 1933, the IRC has provided hope and humanitarian aid to refugees and other victims of oppression and violent conflict around the world.
VOICES FROM THE FIELD
THE IRC BLOG
Drought in Africa: June 27 phone briefing

June 22, 2012
By The IRC
War, drought and famine come together to create a 'perfect storm' of devastation and suffering in East Africa. Learn more in an exclusive IRC phone briefing.
Join us for a briefing from the field with IRC experts as they assess the widening disaster, describe the impact of the IRC's response in the region and chart the promise of lifesaving results if sufficient resources are mobilized in time.
Gerald Martone, Director of Humanitarian Affairs
Prafulla Mishra, Country Director, Somalia
Sanjayan Srikanthan, Emergency Deputy Field Director
Moderator: Lisa Rawlins, Senior Vice President of Public Affairs at Warner Bros.
When: Wednesday, June 27, 2012
Time: 12-1pm EDT
No comments yet.