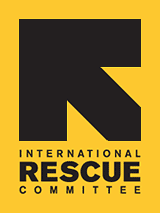 Since 1933, the IRC has provided hope and humanitarian aid to refugees and other victims of oppression and violent conflict around the world.
VOICES FROM THE FIELD
THE IRC BLOG
Educating refugees against harmful practices

February 2, 2010
By Joanne Offer
KAKUMA, Kenya -
Education is a key component of the International Rescue Committee's health programs. So staff recently gave a talk in Kakuma refugee camp on the medical complications surrounding pregnancy in young girls and female circumcision. One of the audience members – Somali refugee Kaho Ahmed Gesso – found the talk very welcome and recognized several of the key points.
Although Gesso is now 41, she remembers her own earlier experiences very clearly. "My mother did FGM (female genital mutilation) to me," she says. "Therefore I felt a lot of pain when I gave birth to my first child. My delivery was very painful."
Gesso's own daughter is now 12, but Gesso says she won't carry out FGM on her. "I hope to stop this behavior from happening again," she states adamantly. "I have a support group to stop FGM and we report to NGOs any problems that are occurring."
Gesso adds: "If we have meetings, we talk and tell them it's bad and should stop. My main message to the community would be to stop FGM. I have known the bad effects personally."
Gesso fled her homeland of Somalia more than a year ago due to ongoing civil war. She lost her father, her husband and four of her seven children, and said it was all she could think about and so needed to leave.
"We went on foot from Mogadishu to a town at the border," Gesso recalls. "There was bombing on the way but we hid. I was finally assisted by other people in a vehicle. They saw me and my children and they gave us a lift."
Gesso and her children went first to the overcrowded Dadaab refugee camp in eastern Kenya, but in late 2009 they was transferred to Kakuma where there is more available space. Every family is given their own plot of land – 10m by 15m – and a tent on arrival. But there are still difficulties in Kakuma, especially water in the area where Gesso is staying.
She says: "In terms of life, Kakuma is better than Dadaab. But there are some challenges. The water only comes for about 30 minutes a day. If you don't get to the front of the queue in that time, you don't get water. You have to beg water from the other side, from where the Sudanese live. They get water in the morning and the afternoon, but here it's only in the morning."
Posted in
Women
,
Africa
,
Kenya
| Tags:
health
,
Kakuma
,
rescue
,
Dadaab refugee camps
,
Somali refugees
,
women
,
refugee
,
IRC
,
international rescue committee
,
female circumcision
,
FGM
No comments yet.