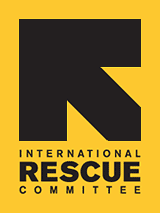 Since 1933, the IRC has provided hope and humanitarian aid to refugees and other victims of oppression and violent conflict around the world.
VOICES FROM THE FIELD
THE IRC BLOG
Family origins

September 2, 2010
By The IRC
Teso McDonald and Naima Abdullahi
StoryCorps
Fleeing persecution, her refugee Ethiopian family was resettled 20 years ago in Georgia by the International Rescue Committee. Today Naima Abdullahi, an employment specialist with the IRC's Atlanta office, wants to be sure her American born son Teso, 12, understands his family's origins. She taped a Story Corps interview with him that was aired on Atlanta's public radio station WABE on August 31. You can listen to the interview here.

No comments yet.