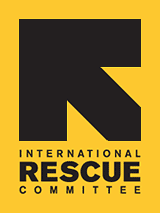 Since 1933, the IRC has provided hope and humanitarian aid to refugees and other victims of oppression and violent conflict around the world.
VOICES FROM THE FIELD
THE IRC BLOG
Fleeing Libya: How the IRC helped Chadian migrant workers
Three-year-old Issa's family arrived In the Faya transit camp on June 3, 2011 after a perilous four-week journey from Libya. Throughout the ordeal, the little boy clutched his cherished cuddly toy. After arriving in Faya, Issa was treated by IRC staff at the hospital and vaccinated against measles.
Photo: Pasteur Ruberintwari/IRC
"I have drunk hardly any water for two weeks, but I'm safe and that's what matters"
— Chadian refugee on his arrival in Chad from Libya.
Over 80,000 Chadians who had been working in
Libya
returned to
Chad
during 2011 in the wake of
violence
that erupted in the North African country a year ago. More than 20,000 arrived back home weak and sick after a 500-kilometer journey (more than 300 miles) across the desert under harsh conditions. The International Rescue Committee began its emergency medical program to assist them last May.
Sylvain Topan is the IRC's field coordinator in Faya, a small oasis in Chad, and recalls the early days of the response, "I remember when I first met the migrants. I was shocked, as they were in very bad shape after travelling for weeks on top of trucks across the desert," he says.
One particular refugee stands out in Sylvain's memory. "His name was Mahamat Ibrahim. He told me, 'I'm exhausted, I'm ill, it might be measles. I have drunk hardly any water for two weeks, but I'm safe now and that is what matters.' I was happy to take Mahamat to the IRC doctor for a medical checkup, but also angry at how crazy our world can be."
Almost one year later, thankfully, the situation in Chad is almost back to normal. "The IRC has made the decision to end its local support," says Sylvain, "and hand over the health support services to the local medical authorities, together with a donation of drugs for them to continue the work."
No comments yet.