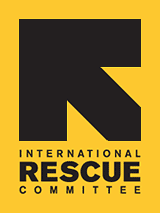 Since 1933, the IRC has provided hope and humanitarian aid to refugees and other victims of oppression and violent conflict around the world.
VOICES FROM THE FIELD
THE IRC BLOG
Global warning!

October 15, 2009
By The IRC
In Ethiopia, drought and food shortages are recurrent problems.
Photo: Emily Holland/The IRC
Today, Blog Action Day, we're joining more than 8,400 bloggers around the world to help focus attention on climate change.
Every year, the International Rescue Committee aids millions of people displaced by conflict and war. But environmental degradation around the world is creating a new category of people known as "environmental refugees." What's more, their ranks are growing rapidly.
The U.N. estimates that some 50 million people worldwide could be on the move by 2010, seeking refuge from hunger, droughts and depleted soils—more than those displaced by war and political repression combined. Up to 250 million people could be displaced by climate-related disasters by 2050.
Catastrophes like 2004's Indian Ocean tsunami or 2005's Hurricane Katrina uproot millions of people almost in an instant. People displaced by environmental shifts, on the other hand, are displaced gradually by causes linked to climate change, including desertification, deforestation, diminishing water supplies and rising sea levels. "While industrialized countries are most responsible for the greenhouse gases that cause global warming, poor countries are most affected," says Sue Dwyer, the IRC's vice president of programs. "The most vulnerable people are at highest risk."
The IRC and the aid community have woken up to the impact of climate change on the communities with which they work and are calling for more international support to meet the threat. But what can be done?
The IRC supports global efforts aimed at reducing greenhouse gases and slowing climate change. We are also preparing local people for climate-related disasters and helping to reduce their vulnerability to climate change.
In parts of drought-stricken Africa, for example, the IRC is gathering better climate information and using new technology to find water and other resources. Elsewhere, the IRC is helping to set up early-warning systems in disaster-prone regions and is supporting a variety of community preparedness measures. "While we cannot stop climate change, we can dampen its impact and, in the process, save lives," says Dwyer.
No comments yet.