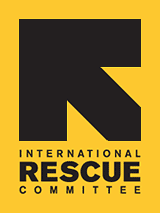 Since 1933, the IRC has provided hope and humanitarian aid to refugees and other victims of oppression and violent conflict around the world.
VOICES FROM THE FIELD
THE IRC BLOG
Election unrest overshadows cholera response in Haiti
The National Palace, the official residence of the Haitian president, shortly after the January 2010 earthquake that devastated Haiti's capital, Port-au-Prince.
Photo: Gerald Martone/The IRC
Violent protests and demonstrations in Haiti in response to last night's election results are overshadowing ongoing urgent cholera response needs.
The International Rescue Committee is continuing our efforts to curb the spread of a devastating epidemic that is killing dozens of people in Haiti every day. Follow us on Twitter to get the latest from our team in Port-au-Prince on how we are helping earthquake survivors living in crowded camps protect themselves from this preventable disease.
No comments yet.