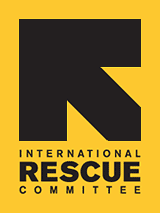 Since 1933, the IRC has provided hope and humanitarian aid to refugees and other victims of oppression and violent conflict around the world.
VOICES FROM THE FIELD
THE IRC BLOG
Happy Valentine's Day from the IRC

February 14, 2011
By The IRC


Uma and Chet NathTimsina. (Photo: Misha Cohen/IRC)
"I have never squeezed my husband in public before."
- Bhutanese refugee Uma Timsina, standing on a pier in front of the Statue of Liberty with her husband Chet Nath. The couple were spending a day off together -- the first in months since their schedules began filling up with work and family reponsibilities -- at New York's Battery Park and riding the Staten Island Ferry.
Read more about the family, who were resettled by the International Rescue Committee in New York, and see more photos in this Huffington Post story and in this post by IRC volunteer Misha Cohen from 2010.
Last-minute Valentine's Day gifts
Still looking for the perfect Valentine's Day gift? Dedicate a blanket for a refugee in a loved one's name & we'll send them an e-card to let them know.
No comments yet.