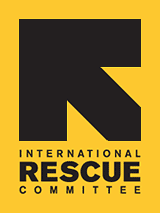 Since 1933, the IRC has provided hope and humanitarian aid to refugees and other victims of oppression and violent conflict around the world.
VOICES FROM THE FIELD
THE IRC BLOG
This is her day: Fatuma

March 28, 2012
By The IRC
Fatuma*, a Somali widow, used to walk nearly four miles every day to fetch water. After her daughters gave up their studies to help her, one of them was raped on her way to the water source.
Recently, the International Rescue Committee installed a pipeline to Fatuma's village. Clean water now flows less than 300 feet from her doorstep.
Every day, women in crisis zones like drought-ridden
Somalia
risk injury, sexual assault and sometimes death to fetch water for their households.
To Help
Please act now. Tomorrow is too late. This is her day.
*For her protection, this woman's real name and photo do not appear here.