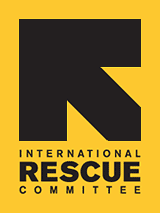 Since 1933, the IRC has provided hope and humanitarian aid to refugees and other victims of oppression and violent conflict around the world.
VOICES FROM THE FIELD
THE IRC BLOG
Hope and Fear in Afghanistan

December 21, 2007
By The IRC
Photo: Peter Biro/The IRC
The IRC's Ronnie Saha wrote an article today for The Globalist, a daily online magazine on global affairs and politics, considering the return of Afghan refugees to Afghanistan and the country's development progress and needs. Ronnie traveled to Afghanistan with the IRC earlier this year. "There is a palpable sense of both hope and fear in Afghanistan — hope in the progress being made, but fear that the international community will leave before the job is done," he writes. Check out the Google map of Ronnie's trip here.
No comments yet.