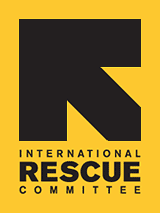 Since 1933, the IRC has provided hope and humanitarian aid to refugees and other victims of oppression and violent conflict around the world.
VOICES FROM THE FIELD
THE IRC BLOG
How gold pays for Congo's deadly war - 60 Minutes [Video]

November 30, 2009
By The IRC
The International Rescue Committee is a lifeline to millions of people in Congo's violence-torn villages. This past summer, CBS' 60 Minutes traveled with the IRC to remote camps in North Kivu that shelter thousands of people displaced by recent fighting.
With IRC's help, correspondent Scott Pelley and his crew were able to take a close look at one of the world's worst humanitarian crises and explore the root causes of Congo's chronic violence, including the illicit trade in conflict minerals. Watch the story, which aired tonight, Nov 29, and learn more here.
On Tuesday, Dec 1, join IRC Congo expert Brian Sage and our partners at the Enough Project for a special post-show telephone briefing. It's easy to call in and participate. Here are the details:
Time: 4:30PM EST/1:30 PM PST
Call Name: Congo's Conflict Minerals;
Conference ID: 44050208;
Toll-Free Dial-in #: (877) 254-9825
We hope you'll spread the word, watch the video, join our call and get involved in helping the people of Congo.

[Update, March 24, 2010: "Congo Gold" was just selected as the 2010 winner of the first annual Media for Liberty Award, a $50,000 award "acknowledging and encouraging media contributions that examine the link between economic and political liberty." You can read the press release here.]