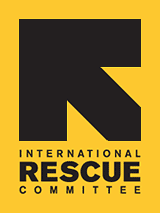 Since 1933, the IRC has provided hope and humanitarian aid to refugees and other victims of oppression and violent conflict around the world.
VOICES FROM THE FIELD
THE IRC BLOG
How to help rescue lives in Haiti

August 26, 2012
By The IRC
Children look at a tent blown down by the fierce winds of Tropical Storm Isaac when it struck Haiti on Saturday morning. Some 400,000 Haitians still live in tents and makeshift shelters nearly three years after an earthquake devastated Haiti's capital, Port-au-Prince.
Photo: Emily Bishop/IRC
The International Rescue Committee is grateful for the outpouring of support and interest from all of you wanting to help earthquake survivors in Haiti as they cope with the latest crisis to hit their shores: Tropical Storm Isaac.
Here is some information about how you can best make a difference:
I want to volunteer: We are very grateful for your generosity, but the IRC does not send volunteers to our overseas programs, even in emergencies. There are many other ways to help including:
I want to donate disaster relief items:
Unfortunately, we cannot accept in-kind donations of disaster relief items from the general public. These items often include offers of air travel, clothing, food items, etc. Additional information on why the International Rescue Committee and other non-governmental organizations adhere to these policies can be found on the
Center for International Disaster Information website
.
Thank you!
No comments yet.