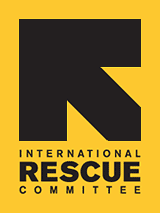 Since 1933, the IRC has provided hope and humanitarian aid to refugees and other victims of oppression and violent conflict around the world.
VOICES FROM THE FIELD
THE IRC BLOG
How IRC supporters helped rescue 7-month-old Minhaj Farah

December 28, 2011
By The IRC
The gaunt face of baby Minhaj Gedi Farah came to signify the plight of thousands of malnourished children fleeing famine-devastated Somalia. Today Minhaj is the picture of health, thanks to dedicated doctors and nurses at an IRC hospital.
Photo: (L) Peter Biro/IRC (R) Photo: Edward Macharia/IRC
"His mother never thought he would recover," said the IRC nurse-nutritionist who monitored infant Minhaj Gedi Farah's extraordinary recovery from life-threatening malnourishment, anemia, and tuberculosis.
A refugee from the famine and drought gripping Somalia, Minhaj arrived at the IRC hospital in the Dadaab camp complex in Kenya in early August. Although he weighed less than 7 pounds, his condition slowly improved after multiple blood transfusions, rehydration, and intensive feeding with Plumpy'nut, a vitamin enriched peanut paste.
By October, the playful, apple-cheeked boy was the picture of health at more than 17 pounds. "He is ready to start the rest of his life," said his nurse.
To Help
Donate Now
: Help provide lifesaving, life-affirming assistance to men, women, and children who have fled violent conflict, natural disaster, or oppression in more than 40 countries and 22 U.S. cities.
Right now, special friends of the IRC will match your donation dollar-for-dollar up to $1.7 million until December 31.
No comments yet.