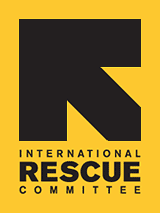 Since 1933, the IRC has provided hope and humanitarian aid to refugees and other victims of oppression and violent conflict around the world.
VOICES FROM THE FIELD
THE IRC BLOG
How to make your money work harder for refugees

December 18, 2012
By The IRC
Vaccinating a Somali child at the Dadaab refugee camp complex in Kenya
Photo: Sven Torfinn/SV
Make your money work harder for refugees: Your employer may match charitable donations.
Now, you can double — or even triple— the impact of your generous gift with a matching gift from your company. Several companies already match employee contributions to charitable organizations.
See if your employer will join you in supporting the International Rescue Committee.
No comments yet.