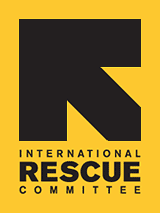 Since 1933, the IRC has provided hope and humanitarian aid to refugees and other victims of oppression and violent conflict around the world.
VOICES FROM THE FIELD
THE IRC BLOG
Imminent rains will jeopardize response to Sudans conflict

May 15, 2012
By The IRC

In May, in a single day, 700 people arrived at Yida camp in South Sudan's Unity State. This compares to an average of 287 a day in April, and 83 in February and March. Recent arrivals take the total number in Yida to nearly 30,000, increasing the pressure on agencies already struggling to cope with water stress, sanitation, violence, reproductive health and child protection.
Photo: Elizabeth Pender/IRC
Seasonal rains due in Sudan and South Sudan will exacerbate an already dire humanitarian crisis, the International Rescue Committee and other leading humanitarian agencies warned today. The rains, which in some places have already started, will make many roads impassable, trapping people in unstable areas and deepening the current hunger crisis.
The conflict and hunger in South Kordofan and Blue Nile are driving record numbers of people across the border, with an estimated 151,000 refugees from these states in Ethiopia and South Sudan.
Ibrahim Kallo, IRC emergency field coordinator in South Sudan's Yida refugee camp said: "Those arriving in the camp in recent weeks are visibly exhausted and malnourished after walking for four or five days with little food or water, and some children show signs of severe malnutrition. Women are being raped and assaulted, both on the journey and once they arrive. Fear of hunger is likely to trigger a further wave of displacement in the coming weeks, as people try to get out before the rains make the trek across the border more arduous."
Read the humanitarian agencies' statement: Imminent rains will jeopardize response to Sudans conflict, aid agencies warn; Refugee numbers soaring as violence continues [PDF]
No comments yet.