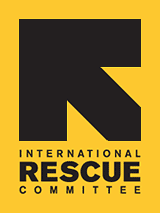 Since 1933, the IRC has provided hope and humanitarian aid to refugees and other victims of oppression and violent conflict around the world.
VOICES FROM THE FIELD
THE IRC BLOG
Infographic: Staggering impact of the Syria crisis

January 18, 2013
By The IRC
Concerned about the crisis in Syria? Share this photo to help spread awareness.


The humanitarian crisis in Syria is steadily growing, and it is impacting the entire region.
4 million people in need of humanitarian assistance
More than 2.5 million peope driven from their homes
600,00 have fled Syria as refugees
70% of Syrians now live outside of camps, with few resources and difficulty accessing aid
Some 3,000 Syrians pour across borders every day
No comments yet.