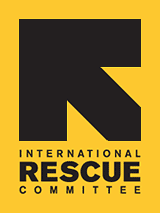 Since 1933, the IRC has provided hope and humanitarian aid to refugees and other victims of oppression and violent conflict around the world.
VOICES FROM THE FIELD
THE IRC BLOG
Human Rights Day: Imagining a better world for women and girls

December 10, 2011
By The IRC

Today, December 10, is International Human Rights Day — today also marks the end of the 16 Days of Activism against violence against women.
From California to Congo, women and girls face unspeakable violence and abuse. Yet each day women and men are fighting to boldly reimagine a safer world.
Visit the Wake Up Call
to watch videos created by International Rescue Committee staff, allies and supporters from around the world. Then, upload your own photo or video and share your story. We'd love to know why you're passionate about making a better world for women and girls.