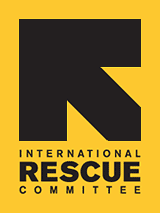 Since 1933, the IRC has provided hope and humanitarian aid to refugees and other victims of oppression and violent conflict around the world.
VOICES FROM THE FIELD
THE IRC BLOG
Iraq, 10 years on: "Living in prolonged limbo"

March 19, 2013
By The IRC
Ten years after the U.S.-led invasion, more than 1 million citizens remain displaced inside Iraq, including some 350,000 in Baghdad, the International Rescue Committee reported in a press statement released in Bagdad on March 6. "This is a major displacement crisis," said Mike Young, the IRC's Middle East regional director. "Many of these Iraqis are living in prolonged limbo."
These photos show IRC teams meeting with
displaced Iraqis
who hope someday to return home.
Most of the displaced Iraqis—numbering 1.3 million, according to UNHCR, the UN refugee agency—were driven from their homes by successive surges of sectarian and political violence in the past 10 years. Today they generally can't go back because their homes are effectively no longer theirs—others have moved into their properties in what are now religiously homogeneous communities and have made them their own. There's an increasing acceptance that these displaced Iraqis will never be able to return to their homes.
"Many of these are the poorest of the poor," said IRC Iraq Country Director Laura Jacoby. "We must improve conditions for all of these displaced and provide them with the essentials that so many of the rest of us take for granted. If not, they risk becoming a generation without hope or opportunity."
Many live under the alomost constant threat of evictions. In the past year, IRC protection teams have responded to eviction orders in 33 informal settlements in five governorates in which the IRC works, staying the removal of 2,568 families.
IRC legal teams are also providing critical legal assistance to displaced Iraqis, and helping them replace essential documents that may have been lost or stolen. Without them, Iraqis are unable to prove property ownership, enroll their children in school, or obtain employment, medical care and food aid.

Photos: IRC

Learn More
No comments yet.