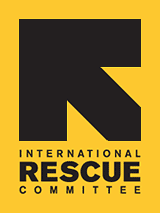 Since 1933, the IRC has provided hope and humanitarian aid to refugees and other victims of oppression and violent conflict around the world.
VOICES FROM THE FIELD
THE IRC BLOG
IRC Rescue Gift tops New York Times holiday giving list

December 4, 2011
By The IRC
"Choosing the perfect holiday gift is one of life's greater challenges, modestly more difficult than earning a Ph.D. in astrophysics. So it is time for my annual gift guide. For starters, the Web sites of the major humanitarian organizations offer alluring holiday gifts. Through the International Rescue Committee, $30 buys a

flock of chickens

for a needy family."
No comments yet.