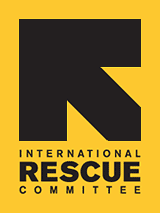 Since 1933, the IRC has provided hope and humanitarian aid to refugees and other victims of oppression and violent conflict around the world.
VOICES FROM THE FIELD
THE IRC BLOG
IRC staff in Kenya celebrate Obama's big day

February 4, 2009
By Joanne Offer
Kenya
, but admit Kenyans must work to make their own country better. It wasn't just in America that Barack Obama's inauguration was watched with excitement and anticipation. Here in Kenya, home to Obama's father, there was a real sense of occasion as the 44th president of the USA was sworn in. Some IRC staff watched the ceremony from Dadaab, a refugee camp housing more than 90,000 people. As a generator providing the essential power whirred in the background, the place was packed with around 60 people in the best seats and another 20 having to make do with standing room only. "You could see that everyone was happy and satisfied with what was happening on the TV screen," says Martin Masumbuko, a protection consultant working with IRC in Kenya. "We clapped and whistled; it felt nice that history was unfolding and that we were around to see it happen." So what does Masumbuko hope for Kenya's future under Obama? He says: "I do not expect much change, except that Kenyans should learn from Americans and stop engaging in ethnic politics and violence. Kenyans must pursue democracy and develop the country by eliminating impunity, corruption and nepotism. Kenyans need a new constitution, a transparent and accountable government system." He adds: "Refugees and the local communities who live alongside them will benefit from a national government that respects their rights. Nothing comes easily, only through hard work. If each one of us gives our best then this world will be a better place to live in." Other IRC staff watched the inauguration at home with their families, or at special inauguration parties with their friends. Big screens around the country were mobbed with viewers trying to get a good view of the first African-American president of America. Charles Kimani, IRC's information technology specialist in Kenya, watched with firm hopes for the future. "My hope is for a change in our country on issues that effect us, for example corruption, the culture of impunity and the issue of food security. And Obama could also be the first African-American US president to visit Kenya!"
International Rescue Committee staff are hopeful that new President Barack Obama will mean a brighter future for children growing up in
No comments yet.