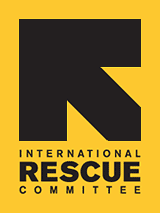 Since 1933, the IRC has provided hope and humanitarian aid to refugees and other victims of oppression and violent conflict around the world.
VOICES FROM THE FIELD
THE IRC BLOG
"It is not your fault": Helping young rape survivors in Sierra Leone
Photo: Melissa Winkler/IRC
FREETOWN, Sierra Leone -
"It is not your fault," says the International Rescue Committee's Amie Kandeh (center), consoling a 14-year-old girl named Fulamatu, as her mother listens. "You must believe that."
It's an important message in a country where women and girls are regularly blamed for the rapes they suffer and assailants are rarely prosecuted.
Amie runs the International Rescue Committee's aid and protection programs for women and girls in
Sierra Leone
. She and her dedicated team help dozens of girls like Fulamatu every month at the IRC's three Rainbo Centers – facilities that provide medical care, counseling, legal aid and educational support for survivors of sexual violence.
The vast majority of clients at our centers are girls who have been sexually assaulted by men whom they know — neighbors, relatives, even pastors. On a recent visit to the Freetown Rainbo Center with journalist Nick Kristof, 12 girls were seated quietly on wooden benches alongside a parent or guardian, waiting their turn to see an IRC counselor. The youngest was three-years-old and the oldest was 17. All of them had been raped.
Read Kristof's reporting from the center in the New York Times: