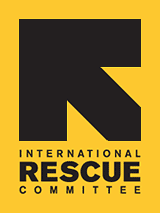 Since 1933, the IRC has provided hope and humanitarian aid to refugees and other victims of oppression and violent conflict around the world.
VOICES FROM THE FIELD
THE IRC BLOG
Japan, nine months after the tsunami
Children play on swings in tsunami-devastated Ishinomaki, Japan. In an instant, some 3,000 people disappeared when a 30-foot-high wall of water washed over the city on March 11. The International Rescue Commitee's partners are helping survivors in Ishinomaki and other hard-hit communities recover and rebuild.
Photo: Roger Walch, Flickr.com/photos/rowmuse
TOKYO -
I am back in Japan for the first time in five months to meet with the IRC's three local partners and hear about the progress being made as the northeast slowly recovers from the massive March 11 earthquake and tsunami. Later this week I'll be heading up the coast to revisit hard-hit communities where the Association for Aid and Relief Japan (AAR Japan), JEN and Peace Winds Japan have been assisting survivors. So far, the IRC has distributed over $3 million from our donors to support these partners' impressive relief efforts.
By many measures, Japan is one of the countries best prepared to deal with natural disasters, but no one could have imagined the scale and impact of the 9.0 magnitude earthquake, and the waves that followed.
The tsunami, up to 128 feet high in places, devastated communities along 250 miles of coastline and reached six miles inland. It left as many as 22,000 people dead or missing and a half million more homeless. The economic cost of the disaster is estimated to be over $235 billion.
The initial emergency relief efforts slowly wrapped up over the months that followed as displaced families began moving from evacuation centers into their own prefabricated container houses. But while life is slowly getting better for many survivors, others still fear for the future.
One group is especially worried: fishermen and other small business owners whose assets were washed away by the tsunami. After their unemployment benefits ran out, they were able to earn paychecks through government-funded "cash for work" projects. Many of these programs will cease at the end of the month, leaving some self-employed survivors concerned about how they will continue to feed their families.
The IRC is working with AAR Japan, JEN and Peace Winds Japan to come up with ways to address these concerns and assist with the economic recovery of the entire region.
Give the Gift of Rescue for the Holidays
Before rebuilding begins, the wreckage of a disaster must first be cleared away. You can provide the tools to make that important work possible.
Your online gift will be matched dollar for dollar up to $1.68 million through December 31.