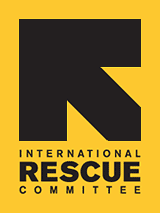 Since 1933, the IRC has provided hope and humanitarian aid to refugees and other victims of oppression and violent conflict around the world.
VOICES FROM THE FIELD
THE IRC BLOG
John Legend spotlights the critical needs of refugee children

November 8, 2011
By The IRC
We were so pleased to announce today that Grammy Award winning vocalist, songwriter and musician John Legend is teaming up with the International Rescue Committee as an IRC Voice to raise awareness of the humanitarian needs of refugees — children in particular.
"John Legend's humanitarian achievements are fast catching up to his extraordinary musical accomplishments," said George Rupp, the IRC's president. "We are delighted that John is joining our team as an IRC Voice to spotlight the critical needs of uprooted children and youth."
Other
IRC Voices
include actress
Rashida Jones
from NBC's "Parks & Recreation" and Disney's upcoming film "The Muppets," Latin singer and actor
Jencarlos Canela
from Telemundo's "Mi Corazon Insiste," and actress
Sarah Wayne Callies
, who stars in the AMC TV series, "The Walking Dead."

How to Help
Donate Now: Make a tax-deductible gift to help the IRC aid refugees around the world.
No comments yet.