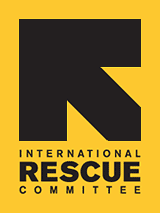 Since 1933, the IRC has provided hope and humanitarian aid to refugees and other victims of oppression and violent conflict around the world.
VOICES FROM THE FIELD
THE IRC BLOG
Join Jencarlos this Father's Day

June 14, 2011
By The IRC
This Father's Day, award winning musician and actor Jencarlos Canela is going to make a gift to the International Rescue Committee and dedicate it to his father, a refugee from Cuba who arrived in Miami in 1980 as part of the Mariel Boatlift.
Read more about Jencarlos here, including his new role as an IRC Voice, helping to raise awareness about the plight of refugees and others uprooted by global crises.

Father's Day is Sunday, June 19
Join Jencarlos and honor a special person in your life with an IRC gift.