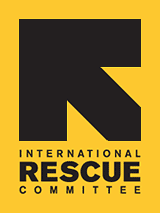 Since 1933, the IRC has provided hope and humanitarian aid to refugees and other victims of oppression and violent conflict around the world.
VOICES FROM THE FIELD
THE IRC BLOG
Join us for a live Twitter chat today

October 19, 2011
By The IRC
Original Artwork: Olaf Hajek; Poster Design: PrettyCo
Please join us today at 2pm EST for a live Twitter chat with the IRC's women's protection and empowerment advocacy officer Elisabeth Roesch, executive producer of "Women, War and Peace" Abigail Disney, and Nobel Peace Prize laureate Leymah Gbowee. They'll be discussing "Pray the Devil Back to Hell" (the second episode of "Women, War and Peace," which aired last night on PBS) and having a conversation about the challenges and opportunities for women and girls in Liberia. Just search for hashtag #WWPchat on Twitter to follow along (and to join the conversation, if you'd like). The panelists will be tweeting from the Twitter handles @theIRC, @WomenWarPeace and @abigaildisney.
The IRC is proud to be a featured partner of "Women, War and Peace" and a partner on ITVS's Women and Girls Lead initiative, of which "Women, War and Peace" is a centerpiece program.
No comments yet.