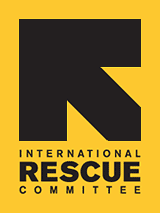 Since 1933, the IRC has provided hope and humanitarian aid to refugees and other victims of oppression and violent conflict around the world.
VOICES FROM THE FIELD
THE IRC BLOG
Jordan: Birthday Wishes

November 21, 2007
By The IRC
Photo: Melissa Winkler/The IRC
The IRC's Melissa Winkler is in Jordan, where the IRC has begun to assist Iraqi refugees and the Jordanian communities hosting them. She shares the stories of Iraqi refugees struggling to get by and changes their names for their protection. See all her posts here. November 14, 2007, Amman, Jordan  The sun sets early in Jordan at the onset of winter but there is one building on a quiet road in East Amman that is full of light and life.It's a small center that was launched several years ago by two former school administrators who wanted to create a warm and welcoming place for at-risk Jordanian youth.  With help from the International Rescue Committee and one of our partners, QuestScope, the center's doors are now open to Iraqi refugee children too. Today the place is packed and bustling. There is an energetic game of foosball underway in one room, while in another, some 30 wide-eyed boys are transfixed to a video. In a corner, a group of kids are learning how to use a dozen new computers donated by the IRC. I sneak into the third room, where animated girls had formed huddles, competing to be the first to solve a puzzle presented by their cheery instructor.  I strike up a conversation with Ayat, a 15-year-old Jordanian girl who seems to have the run of the place.  She's tall, lanky and sports a bright blue hijab.   She tells me that the Iraqi kids have funny names and accents but that she is happy to be making new friends. "We try to make them feel like they are our brothers and sisters," says Ayat, who has 10 siblings of her own and a father who has cancer and can no longer work.  Her side kick, Hiam, 14, has taken a liking to me. She follows me around repeating my name and the one phrase she knows in English, "I love you."  I tell her that I love her too, at least three times. At the end of the day, the children excitedly stuff into one of the rooms to celebrate the birthdays of three Iraqi girls.  Platters of Iraqi and Jordanian food are brought out, along with a beautifully decorated chocolate cake.  One of the Iraqi girls tells me that it's her first birthday party in years.  I didn't want to spoil the happy occasion by asking her why. My colleague Michael volunteers to the group that it is also my birthday, which naturally leads to a new round of multi-lingual birthday songs in my honor and several teachers feeding me spoonfuls of food –a sign of respect. Everyone in the room is asked to make a birthday wish about what they want to be when they grow up.  "A poet", shouts out one girl.  "A doctor," say at least three others. A little boy wishes to become an astronaut. I wish for all of them that their dreams come true. You can learn more about how the IRC is assisting Iraqi refugees here
No comments yet.