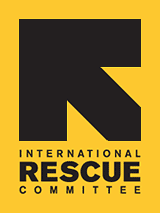 Since 1933, the IRC has provided hope and humanitarian aid to refugees and other victims of oppression and violent conflict around the world.
VOICES FROM THE FIELD
THE IRC BLOG
Kenyans at the polls, hoping for peace

March 4, 2013
By The IRC
Rhoda Mukamba (second from left) lost her husband and her home when mobs attacked her Kenyan village in January 2008 after a disputed presidential election.
Photo: Joanne Offer/IRC
When violence broke out in Kenya after the disputed 2008 presidential elections, more than 1,300 people lost their lives and thousands were displaced.
Today millions of Kenyans turned out to cast their vote in the first national elections since the crisis. Depite
sporadic reports of violence
, the scene at the polls has been largely peaceful.
Learn how the International Rescue Committee has been training "peace advocates" and working with Kenyan partners on strategies to prevent violence and avert a repeat of the past.
No comments yet.