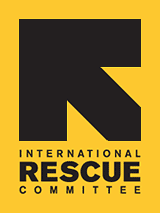 Since 1933, the IRC has provided hope and humanitarian aid to refugees and other victims of oppression and violent conflict around the world.
VOICES FROM THE FIELD
THE IRC BLOG
Mama: Together for safe births in crises

April 21, 2011
By The IRC
Photo: Women's Refugee Commission
One thousand women and girls die every day from pregnancy-related causes—that's about one every 90 seconds. And the overwhelming majority of the countries with the highest rates of maternal mortality are affected by conflict. Yet, the numerous campaigns and programs working to reduce our staggering global maternal mortality numbers don't reach the health care providers working in these dangerous and isolated areas. Working in a relative vacuum with little peer interaction, doctors, nurses, midwives and other health care workers in crisis-affected settings face tremendous challenges without the peer support, information, skills-building opportunities and training that they desperately need.

Mama: Together for Safe Births in Crises, a new initiative designed by the Women's Refugee Commission and social media and development company M4ID, launches tomorrow. Mama is designed to improve maternal health care by using social networking to connect frontline health workers to one another and to give them access to training and advice from experts.

You can read the full post on the Women's Refugee Commission blog.
No comments yet.