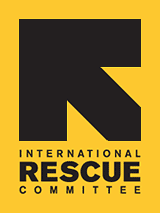 Since 1933, the IRC has provided hope and humanitarian aid to refugees and other victims of oppression and violent conflict around the world.
VOICES FROM THE FIELD
THE IRC BLOG
Myanmar Aid Worker Diary: Outstretched Hands

June 23, 2008
By The IRC

Photos: The IRC
Eric James is a coordinator of the IRC's Emergency Response Team. He recently arrived in Myanmar to oversee IRC aid programs for cyclone survivors.  He shares these impressions of his first days in Yangon. Yangon is a well-laid out city, although most buildings are worn and covered with mold.  Unlike many others I've been to in this line of work, there are relatively few security forces and I've seen far more monks here than Kalashnikovs.  I heard somewhere that 80% of the trees in Yangon were destroyed by Cyclone Nargis, which devastated large swaths of Myanmar in early May.  Walking on some of Yangon's streets, it looks like King Kong ran through with a giant weed-whacker in each hand.  Many that were knocked down, took power-lines, road signs and the occasional wrought-iron fence with them.     I just arrived here in Myanmar to oversee IRC's six-week old aid programs for cyclone survivors, so I've not had a chance to survey the hardest hit areas yet. But even walking between the office in Yangon and the place where I'm staying, I am quickly approached by homeless children, hands outstretched, begging for help.  They speak little English and let out mostly grunts and moans.  One boy, maybe 12, can't speak at all.  Each time I see him, he holds out a begging bowl and points to his mouth.  "Did you eat tonight," I asked a few days ago, seeing clearly that he hadn't? I give him 1,000 kyat, not even a dollar – but enough to buy some food.  Now he recognizes me and smiles, giving me a thumbs up.          The other day I was walking on a street, stepping over broken sidewalk tiles and weaving between throngs of people when a monk begins to walk along side me.  Shaved head and wearing an orange toga-like robe, he's probably about my age.  Glancing over his shoulder, he slyly strikes up a conversation.  Although he's difficult for me to understand, we have a conversation starting with how long I've been here, where I'm from and what I'm doing here.  He tells me that according to local lore, a family with three sons would have their careers mapped out at birth: one son would be a farmer, the second would be a monk and the third would be a solider.  I guessed my new friend was a number two son.  He goes on to tell me that he's been to the Delta twice to help people and that he's very happy that I'm here to do the same.  He invites me to a temple but I realize that I would be late to meet the rest of the IRC team for a planning meeting, so I gently decline.  We depart, shaking hands.   The real work is out in the Irrawaddy Delta. 
However, ongoing bureaucracy and restricted access for foreign aid workers make it hard to find out conditions and needs of many people. Getting supplies to them becomes less than straightforward.  Still, our team and our local partner have managed to reach close to 25,000 people with medicines as well as common household items like blankets, buckets and lanterns – materials that are critical in emergencies. We're also providing plastic sheeting, which is especially important because it provides shelter from the tropical climate and can also be used for harvesting rainwater.  Access to drinkable water is also a major problem because so many water sources were destroyed or contaminated.  Traditionally, chest-high ceramic jugs were used to hold water but the storm turned them into broken shards.  Even massive cement water tanks were carried away by the 15 foot storm surge and were deposited far from where they originally provided communities with water.  Ponds were used as reservoirs for drinking water but these are now polluted with seawater and dead bodies. I hear from our relief teams that people remain in shock and mourn the dead and missing.  It doesn't help that corpses remain blown all across the Delta.  Our staff who have travelled to many impacted towns recount how bodies remain and have turned to near-skeletons exposed to the elements.   In a way, it's a blessing that it is the monsoon season.  The rains are providing clean drinking and bathing water and are managing to keep water-borne diseases in check.       Mosquitoes are another big problem.  In any year, many thousands of people in Myanmar get malaria in the evening and dengue during the day (17,000 last year contracted dengue hemorrhagic fever).  The storm killed many of the mosquito breeding grounds but they replenish themselves after about a month; and a month has long passed.  The variety that transmits malaria in the Irrawaddy is unfortunately able to breed in the brackish water.  Mosquito bed nets are among the items that we're delivering to survivors. Providing these essential goods remains a key activity for us, but it is no easy task.  To reach the people in the most remote parts of the western Delta, IRC relief teams travel with the Myanmar Red Cross along narrow rivers by boats laden with supplies.  Several days ago, two of our 30 foot boats set out from the town of Labutta south through the Delta to reach the village of Thin Gan Gyi.  Almost at the drop off point, ocean waves entered the estuary making the journey treacherous.  But they made it to the village and once there, the people warmly welcomed the assistance.  Food continues to be in short supply.  While we're not focusing on food deliveries, we did find ourselves distributing donated Russian food rations last week.  The villagers had never seen food like that before – in sealed plastic bags without labels.  Members of the IRC team soon found themselves giving an impromptu training session on how to eat the strange food.  All went well eventually.  Obviously the rations offer immediate relief.  With the storm's vast destruction of rice paddies and markets in the Delta, food shortages may be a big problem for survivors in the long-term. Next week, I'm hoping to travel to Ngapudaw, the western-most township in the Irrawaddy Delta and one of the worst-hit by the cyclone. We're about to launch training programs there for community members on purifying water and building latrines.  The trainings and distribution of equipment and building materials should go along way in improving health conditions for the survivors. To learn more and help visit theIRC.org/myanmar
Posted in
Health
,
Humanitarian Aid
,
Poverty
,
Asia
,
Myanmar
| Tags:
refugees
,
aid worker blog
,
cyclone
,
Cyclone Nargis
,
humanitarian
,
Rangoon
,
Yangon