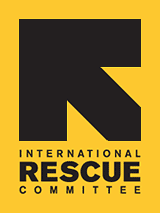 Since 1933, the IRC has provided hope and humanitarian aid to refugees and other victims of oppression and violent conflict around the world.
VOICES FROM THE FIELD
THE IRC BLOG
In the New York Times, our work with rape survivors

October 10, 2011
By The IRC
In a column published yesterday in the New York Times, two-time Pulitzer Prize-winner Nicholas D. Kristof takes readers inside a rape treatment center the International Rescue Committee runs in Freetown, the capital of Sierra Leone.

"Sexual violence is a public health crisis in much of the world," Kristof writes, "and women and girls ages 15 to 44 are more likely to be maimed or killed by men than by malaria, cancer, war or traffic accidents combined, according to a 2005 study."

In the column, Kristof tells the stories of three-year-old Jessica and other staggeringly young patients the IRC treats in the Freetown center.

The piece can be distressing to read, but we wanted to share it with you as a reminder of how IRC supporters are helping women and girls through unimaginable circumstances in Sierra Leone and other countries where an epidemic of sexual violence continues even after civil war ends.

Read Nicholas D. Kristof's New York Times column: "In This Rape Center, the Patient Was 3"
No comments yet.