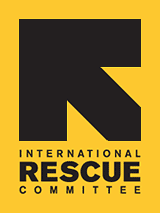 Since 1933, the IRC has provided hope and humanitarian aid to refugees and other victims of oppression and violent conflict around the world.
VOICES FROM THE FIELD
THE IRC BLOG
In the New York Times: Rescue Gifts "change lives"

December 6, 2012
By The IRC
"...for $52 you can buy your uncle something more meaningful than a necktie: send an Afghan girl to school for a year in his name, through the International Rescue Committee (rescue.org)."
When crisis forces parents to make tough decisions about sending their children to school, young girls must often stay home. But in places like
Afghanistan
, girls' schooling is critical: educated girls become smart, strong women committed to leading their communities toward recovery and peace. That's why the IRC helped more than 210,000 girls attend school in 2011— many for the first time.
Give a Rescue Gift for the holidays
Donate A Year of School: We will print and send a beautiful card — which includes your personalized dedication and description of how that gift helps refugees — to each gift recipient.
All online gifts will be matched dollar-for-dollar through December 31.
No comments yet.